BODY PARTS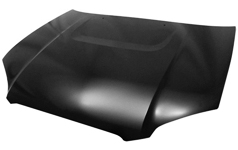 The range of ZEXT body parts includes more than 7.000 products and it continuously expands its assortment.
ZEXT provides a comprehensive solution for car repairs, offering: bumpers, hoods, fenders, body panels, grilles, trims and a lot of other components.
ZEXT is aspiring to be a reliable partner, that's why it is focusing on quality of its components. Body parts create the image of the car, so they have to fit perfect and correspond to original equipment. Only this way we can achieve a perfect combination of all body components. Body parts are permanently exposed by the destructive actions of the environment. That's why only the high-quality materials, steel and plastic, is used in production.
ZEXT gives special attention to the products' packaging. Each unit is individually packaged. Packing corresponds to the type of products, forms, dimensions and protects car parts from damage during transportation. Packaging helps not only to store goods, but provides complete information about the product.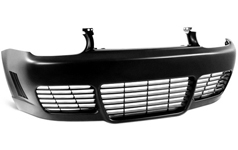 Products are certified by various international and regional quality systems (ISO, TUV, CAPA, DNV, etc.) and have corresponding marking.
Types of plastics, used in ZEXT production, have already developed the industry of auto body parts. From fenders to door panels, light weight plastic afford to reduce fuel consumption and allows designers to create absolutely new forms that could not be created previously. The use of plastic materials allows producers to apply modular assembly techniques, to reduce production costs and get more aerodynamic advantages.
Manufacturing top quality components, ZEXT creates parts identical to O.E. products and acts as a competitive company in producing of aftermarket parts.