ZEXT SUMMER SCREENWASH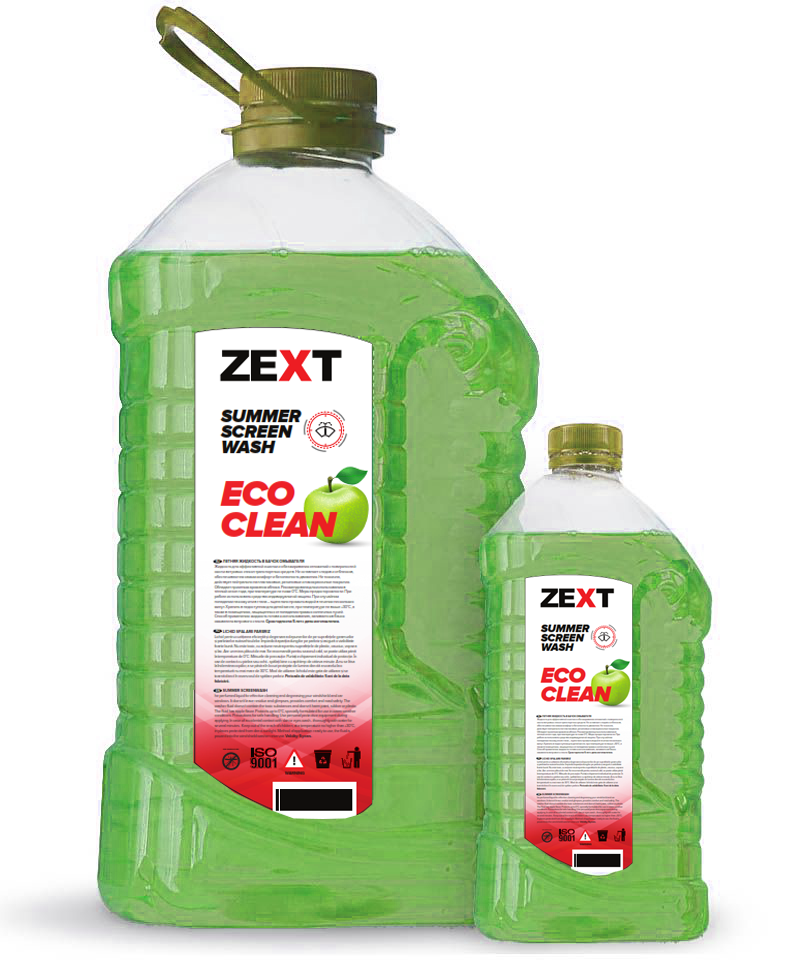 ZEXT SUMMER SCREENWASH - the perfumed liquid for effective cleaning and degreasing your windshield and car windows. It effectively removes all traces of dirt, salts, and dust, as well as insects, leaving surfaces clean and shiny, without damaging the wipers or gaskets.
ZEXT SUMMER SCREENWASH protects up to 0°C, is specially formulated to serve the needs of the car during the summer months.
It doesn`t leave residue and glimpses, provides comfort and road safety. The washer fluid doesn`t damage paint, rubber or plastic. Method of application: ready to use, the fluid is poured into the windshield washer reservoir.
The concentrate works well to clean a windscreen and won't leave a haze to prevent glare from other lights.
ZEXT SUMMER SCREENWASH cleans quickly and effectively with a pleasant apple scent.
The liquid contains an active substance which represents a completely new way of maintenance.
It forms on glass an effective protective layer, whose main task is to minimize the accumulation of dirt and thus improve the visibility on your journeys. The mixture also helps to remove rainwater and is gentle to your headlights.